Soil Erosion Research for the 21st Century
An International Symposium sponsored by ASAE
was held at the
<![if !vml]>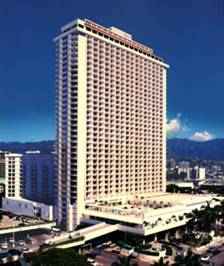 <![endif]>    <![if !vml]>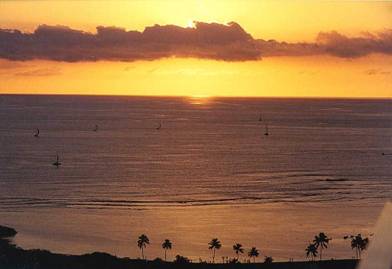 <![endif]>
Adopted by ASAE in December 2002
ASAE Position Paper on Erosion Research Priorities
From the Meeting in Honolulu - January 3-5 2001
From July 2000
Full Symposium Program can be found here (~7 MBytes).
Symposium Program Summary and Invited Speakers are here.
 Detailed Symposium Program (without Images).
Symposium Proceedings can now be ordered from ASAE.  Contact Ms. Sandy Martin (martin@asabe.org), phone (616) 428-6324, toll-free (800) 606-2304, fax (616) 429-3852 to order.  Cost for ASAE members is $51 and for nonmembers is $63, and there is a delivery charge of $4.75 for first book, and $1 for each additional.
ASAE Members can also access the full text Symposium Papers in HTML and PDF format from the ASAE Web site Technical Library (http://www.asabe.org).
<![if !vml]> <![endif]>
 
SPONSORED BY:
The American Society of Agricultural Engineers
CO-SPONSORS:
American Society of Agronomy (ASA)
Chinese Soil & Water Conservation Society (CSWCS) Taiwan
Council of Agriculture (COA) Taiwan
European Society for Soil Conservation
International Erosion Control Association (IECA)
International Union of Soil Sciences (IUSS)
Soil Science Society of America (SSSA)
Soil & Water Conservation Society (SWCS)
USDA-Agricultural Research Service (ARS)
USDA-Cooperative State Research, Education and Extension Service (CSREES)
USDA-Natural Resources Conservation Service (NRCS)
World Association of Soil and Water Conservation (WASWC)
PURPOSE:
Soil erosion caused by water and/or wind is a continuing problem throughout the world that threatens the capacity of the Earth to produce food, fiber, and renewable sources of energy for an ever-increasing population.  Additionally, eroded sediment is a major air and water pollutant, causing many detrimental off-site impacts.  This symposium provided a forum for participants to discuss the current status and the future of soil erosion research.
MEETING PROGRAM:
The symposium program included volunteered presentations, invited presentations, a technical tour, panel discussions, and discussion groups.  Over 180 volunteered presentations were split between oral lecture and one-on-one poster format.  All presenters provided a 2-4 page single-spaced final camera-ready paper for publication in the symposium proceedings.  Over 200 erosion researchers and soil conservationists from 30 countries attended the meeting.
The symposium invited several world-renowned soil erosion scientists as keynote speakers, as well as moderators of discussion panels, to provide their viewpoints on the current status of soil erosion research and directions needed in the future.  Additionally, discussion groups composed of all participants at the conference also address these same issues.  The symposium will prepare and publish a document summarizing recommendations from these discussions, and provide it to all of the co-sponsoring organizations.  See the program overview, full advance program, and final on-site program documents for details on the Symposium program and speakers.
TOPIC AREAS:
<![if !supportLists]>· <![endif]>Experimental Soil Erosion Process Research
<![if !supportLists]>· <![endif]>On-site and Off-site Impacts of Soil Erosion
<![if !supportLists]>· <![endif]>Measurement Techniques in Soil Erosion Research
<![if !supportLists]>· <![endif]>Erosion Control Practices
<![if !supportLists]>· <![endif]>Modeling Climatic, Hydrologic and Soil Erosion Processes
<![if !supportLists]>· <![endif]>Application of Soil Erosion Models to Agricultural & Non-Agricultural Lands
<![if !supportLists]>· <![endif]>Soil Erosion Prediction, Environmental Regulation and Land Use Planning
The Soil Erosion Research Symposium was held at the same time and location as the ASAE-sponsored International Symposium on Preferential Flow.  Registrants for each symposium had cross-over privileges to attend sessions of interest in the concurrent conference.  For information on the International Symposium on Preferential Flow, contact Dr. Adel Shirmohammadi.
For symposium information contact:
Dr. Dennis Flanagan, Symposium Chair
USDA-Agricultural Research Service
National Soil Erosion Research Laboratory
1196 Building SOIL
West Lafayette, IN  47907-1196
Phone: 765-494-7748  Fax: 765-494-5948
E-mail:  flanagan@purdue.edu
ASAE Web site:   http://www.asabe.org
Symposium Web sites:
        http://topsoil.nserl.purdue.edu/~flanagan/erosymp
For other information contact:  Sharon McKnight, ASABE Meetings & Conferences, 2950 Niles Road, St. Joseph, MI 49085-9659.  Voice: 269-428-6333 (Eastern Time Zone)  Fax: 269-429-3852  E-mail: mcknight@asabe.org