International Symposium on Erosion and Landscape Evolution
(ISELE)
<![if !vml]>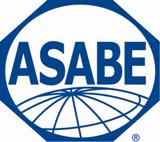 <![endif]>      <![if !vml]>

<![endif]>      <![if !vml]>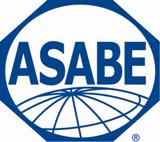 <![endif]>
sponsored by the
 American Society of Agricultural & Biological Engineers
was held at the Hilton Anchorage Hotel
<![if !vml]>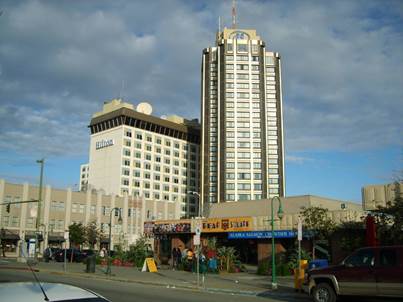 <![endif]> <![if !vml]>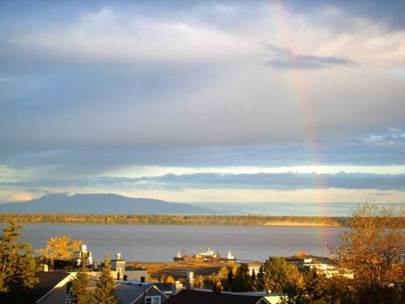 <![endif]>
<![if !vml]>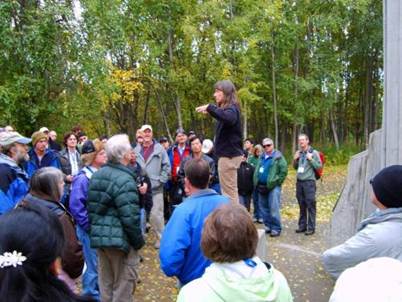 <![endif]> <![if !vml]>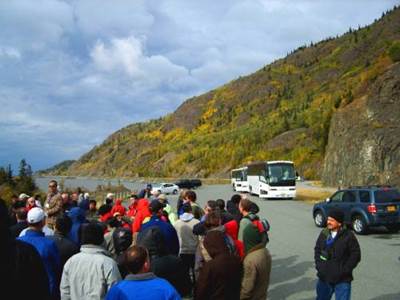 <![endif]>
Anchorage, Alaska
September 18-21, 2011
Final Program with links to oral and poster Presentations
ASABE Journals Special ISELE Paper Collection was published in 2013!
Transactions of ASABE, Volume 56, Issue 2, Pages 455-736, and
Applied Engineering in Agriculture, Volume 29, Issue 3, Pages 361-382
PURPOSE:
Soil erosion caused by water and/or wind is a continuing problem throughout the world that threatens the capacity of the Earth to produce food, fiber, and renewable sources of energy for an ever-increasing population.  Additionally, eroded sediment is a major air and water pollutant, causing many detrimental off-site impacts.  Erosion by wind and/or water processes continually impacts the evolution of landscapes.  With global climate change, erosion and landscape evolution may be accelerated, particularly in regions such as Alaska, where increases in air temperature of just a few degrees may shift large landscape areas from frozen to thawing and more erodible conditions.  This symposium provides a forum for participants to discuss the current status and the future of soil erosion research.
MEETING PROGRAM:
The symposium program included volunteered presentations, invited presentations, and a technical tour. Volunteered presentations were split between oral lecture and one-on-one poster format.  All presenters provided a 1 page extended abstract for inclusion in a book of abstracts, as well as an 8 page single-spaced camera-ready paper for inclusion on a CD-ROM, both of which were distributed at the meeting.
TOPIC AREAS:
<![if !supportLists]>· <![endif]>Erosion Processes (Detachment, Transport, Deposition)
<![if !supportLists]>· <![endif]>Prevention and Control of Upland and In-Stream Erosion
<![if !supportLists]>· <![endif]>Highly Disturbed, Urban Areas, and Arid Lands
<![if !supportLists]>· <![endif]>Erosion Processes in Wetlands, Coastal, and Glacial Areas
<![if !supportLists]>· <![endif]>Aeolian Erosion and Fugitive Dust Emission
<![if !supportLists]>· <![endif]>Impacts of Global Change on Erosion Processes and Landscape Evolution
For symposium information contact:
Dr. Debasmita (Debu) Misra, Symposium Co-Chair                               
Associate Professor                                                                                        
University of Alaska, Fairbanks                                                                  
Phone:  (907) 474-5339   Fax: (904) 474-6635                                       
E-mail:  ffdm1@uaf.edu                                                                              
Dr. Prasanta Kalita, Symposium Co-Chair
Professor
University of Illinois, Champaign-Urbana
Phone :  (217) 333-0945   Fax : (217) 244-0323
E-mail :   pkalita@illinois.edu 
ASABE Web site:   http://www.asabe.org
ASABE Meetings Web site:   http://www.asabe.org/meetings-events.aspx
For other information contact:  Sharon McKnight, ASABE Meetings & Conferences, 2950 Niles Road, St. Joseph, MI 49085-9659.  Voice: 269-428-6333 (Eastern Time Zone)  Fax: 269-429-3852  E-mail: mcknight@asabe.org
The Symposium was held in conjunction with the Annual Meeting of the Association of Environmental and Engineering Geologists, which was held September 19-24, 2011, also at the Anchorage Hilton.  Here is their meeting brochure. 
<![if !vml]>

<![endif]>  <![if !vml]>

<![endif]>
SPONSORED BY:
The American Society of Agricultural & Biological Engineers
CO-SPONSORS:
<![if !vml]>

<![endif]>Association of Environmental and Engineering Geologists
<![if !vml]>

<![endif]>American Society of Agronomy (ASA)
<![if !vml]>

<![endif]> American Water Resources Association (AWRA)
<![if !vml]>

<![endif]>Alaska Section of AWRA
<![if !vml]>

<![endif]> Canadian Society for Biological Engineering
<![if !vml]>

<![endif]> Crop Science Society of America (CSSA)
<![if !vml]>

<![endif]>European Society for Soil Conservation
<![if !vml]>

<![endif]> International Erosion Control Association (IECA)
<![if !vml]>

<![endif]>International Society for Aeolian Research
<![if !vml]>

<![endif]> Soil Science Society of America (SSSA)
<![if !vml]>

<![endif]>  Soil & Water Conservation Society (SWCS)
<![if !vml]>

<![endif]> <![if !vml]>

<![endif]> US Army Corps of Engineers
<![if !vml]>

<![endif]> <![if !vml]>

<![endif]> USDA-Agricultural Research Service (ARS)
<![if !vml]>

<![endif]>  <![if !vml]>

<![endif]>USDA-Forest Service (FS)
<![if !vml]>

<![endif]>  <![if !vml]>

<![endif]>USDA-Natural Resources Conservation Service (NRCS)
<![if !vml]>

<![endif]>World Association of Soil and Water Conservation (WASWAC)
International Symposium on Erosion and Landscape Evolution
Organizing Committee                                    
Symposium Co-Chairs – Debasmita Misra  and   Prasanta Kalita                        
Program Co-Chairs – Don McCool and Joan Wu
Proceedings Co-Chairs – Jim Ascough and John Nieber
Publicity, Sponsorship, Website, etc.  -  Dennis Flanagan
Webmaster – Tess Wynn
Other Members:
Xiuying Wang
Donna Hull – ASABE
Sharon McKnight – ASABE
Heather Clark - AEG
-------------------------------------------------------------------------------------------------------------------------
Webmaster for this site – Dennis Flanagan (flanagan@purdue.edu)